Anxiety is, of course, a natural part of life. Everyone experiences anxiety at times, and anxiety is often healthy – being anxious tells you to leave a dangerous situation. But sometimes children (and adults) can develop anxiety that doesn't go away after a short period of time and may be generalized or specific.
Anxiety has many non-physical symptoms, such as excessive worry, but did you know that your child's anxiety may also be causing physical symptoms?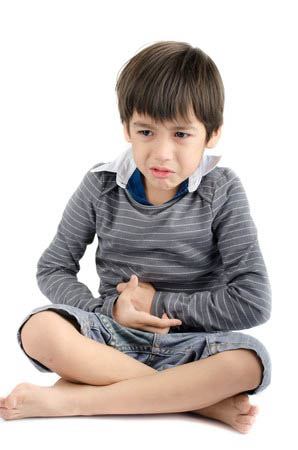 Some of the physical symptoms of child anxiety are:
Stomach aches
Nausea
Headaches
Muscle tension
Tiredness and irritability (usually due to difficulty sleeping)
Tight feeling in the chest
Difficulty breathing
The physical symptoms of anxiety often present as physical symptoms of other illnesses, but have no apparent physical cause beyond the anxiety your child is experiencing. If your child is experiencing these symptoms, you should discuss them both with your pediatrician and therapist.
Anxiety is a very tiring disease, both mentally and physically. It is important to be understanding and calm in order to help your child address his or her anxiety. Therapy can help your child learn strategies that may reduce both the mental and physical symptoms of anxiety.
Some things you can do at home to lessen the physical symptoms of anxiety include setting routines that give your child structure and security; talking with and listening to your child, then coming up with ways together to address his or her anxieties; and making extra effort to be positive, understanding, calm, and encouraging as your child learns how to cope with anxiety.
If you'd like to see if your child's symptoms are severe enough for professional help, please take our Symptoms Test.