Preview Turnaround Anxiety – An Innovative, Kid-Friendly Childhood Anxiety Disorder Treatment
Turnaround Anxiety is a unique and effective child anxiety treatment that can be used at home to help children overcome their fears. Through a child-friendly audio adventure story featuring a number of friendly characters and interactive workbook activities, the Turnaround Anxiety program speaks directly to your child, helping him or her learn how to overcome anxiety.
Wondering if Turnaround Anxiety may be a great way to help your child with anxiety? Interested in previewing the Turnaround Anxiety program? Browse our sample library! You'll be introduced to a number of the funny, approachable characters featured in the Turnaround Anxiety audio adventure and begin to understand what makes our innovative childhood anxiety treatment so unique and kid-friendly.
Introducing Krank

Krank represents the part of our body that prepares us for danger. Understanding what is happening is part of getting free from anxiety.
Ashley's Generalized Anxiety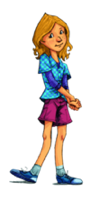 This sample features Ashley who has generalized anxiety.
Find the Facts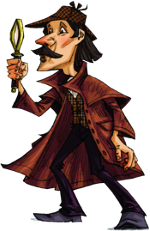 In this clip the intrepid detective, Watson Bennington, helps children overcome whacky thoughts by "finding the facts."
Jam Master Blaster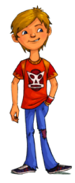 This sample demonstrates how Turnaround addresses common reservations about working on anxiety and features a fun vignette.
Meeting Doliver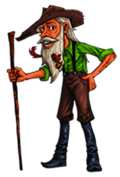 In this scene the campers meet the wise mountain man, Doliver.
Day 4 Sample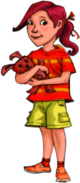 In this CD we begin to explain how mistakes in thinking cause anxiety.
Cedric's Social Anxiety

This sample features Cedric who has social anxiety.
Three Headed Monster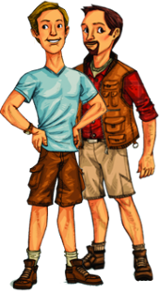 In this clip the docs explain the "three-headed monster!" (the 3 parts of anxiety)
Kerplop's Dark Shades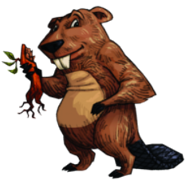 This clip features our beaver character, Kerplop, who spins his tale of woe.
Learning to Chill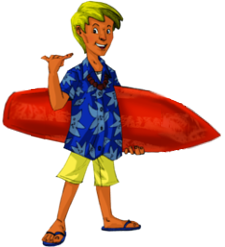 Sample part of the Chill CD that teaches children to counter Krank by learning to Chill.